CMS Anywhere
Remote Monitoring System
Thames Valley Controls' remote monitoring system CMS Anywhere was initially developed over 40 years ago.  Elevator Monitoring Unit (EMU).
The demand came from building owners and managers who needed to give tenants and visitors a more efficient response to lift breakdowns, associated repairs and refurbishment programmes as well as improve the management of service contracts.
Since then the CMS Anywhere has evolved through constant innovation and incorporation of new technologies to ensure it  continues to offer leading edge remote monitoring capabilities to its customers.
Our extensive experience in remote monitoring systems is championed by our customers who have trusted our system for many years such as Network Rail, Wandsworth  Council, Southwark Council, Nottingham City Homes to the more recent London and Quadrant, Network Homes to name but a few.
Features Include:
Instant notification of equipment status change
Additional text/email alerts indication equipment breakdowns
Equipment can be checked remotely to verify status to reduce potential site visits
Maps offering visual location of equipment nationwide
System reports to support
KPI management
Simple user dashboard
3 day communication health check for any make and model of lift autodialler in one place.
Plus many more exciting features
Take Control
CMS Anywhere web based Remote Monitoring system enables you to manage your equipment at any time from absolutely anywhere. CMS Anywhere is simple and intuitive to use, saves you significant amounts of time as well as money all from one dashboard.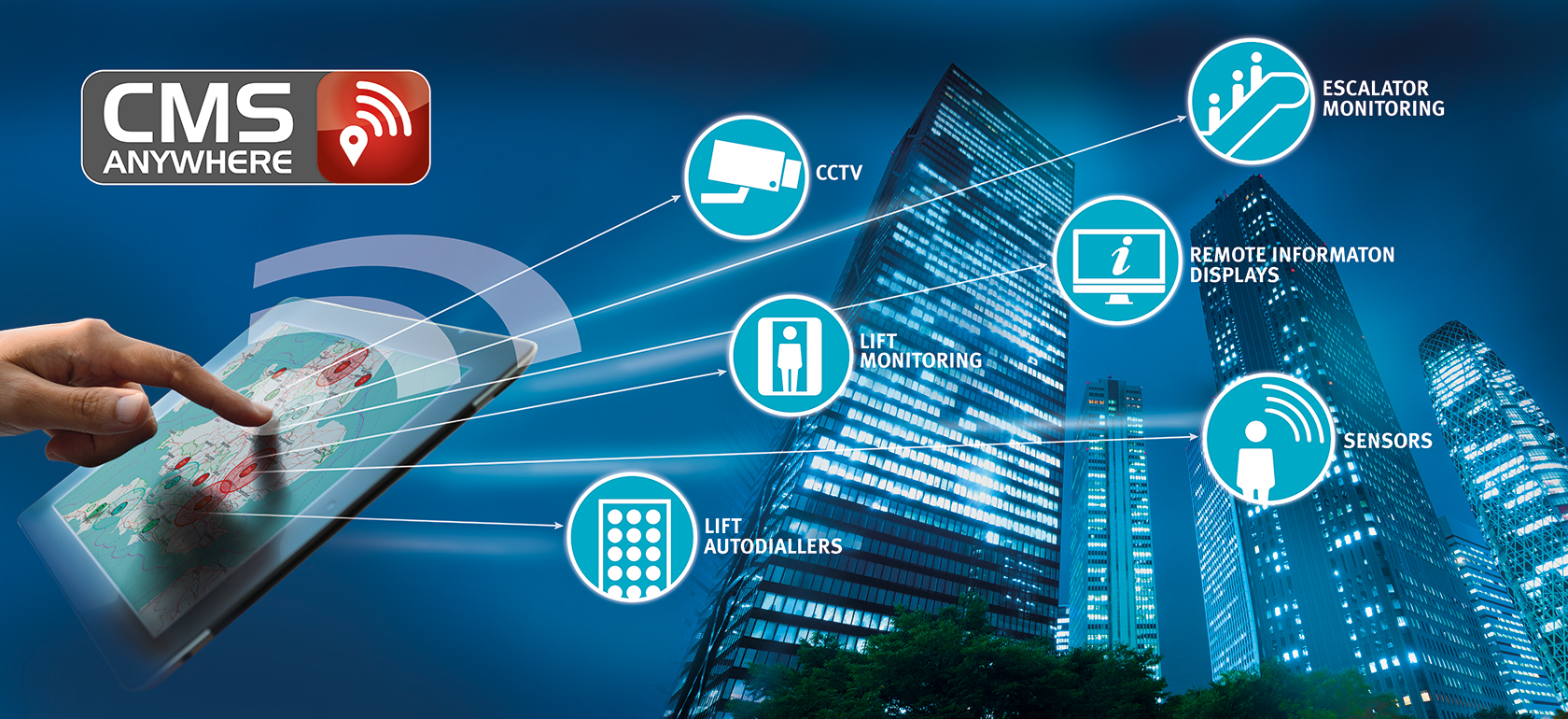 To arrange a demonstration of our latest CMS Anywhere Lift Remote Monitoring System contact us 01352 793222 or email info@tvcl.co.uk.